COPPER HANDHELDS & ALLIGATOR CLIP CONNECTING CABLES
0017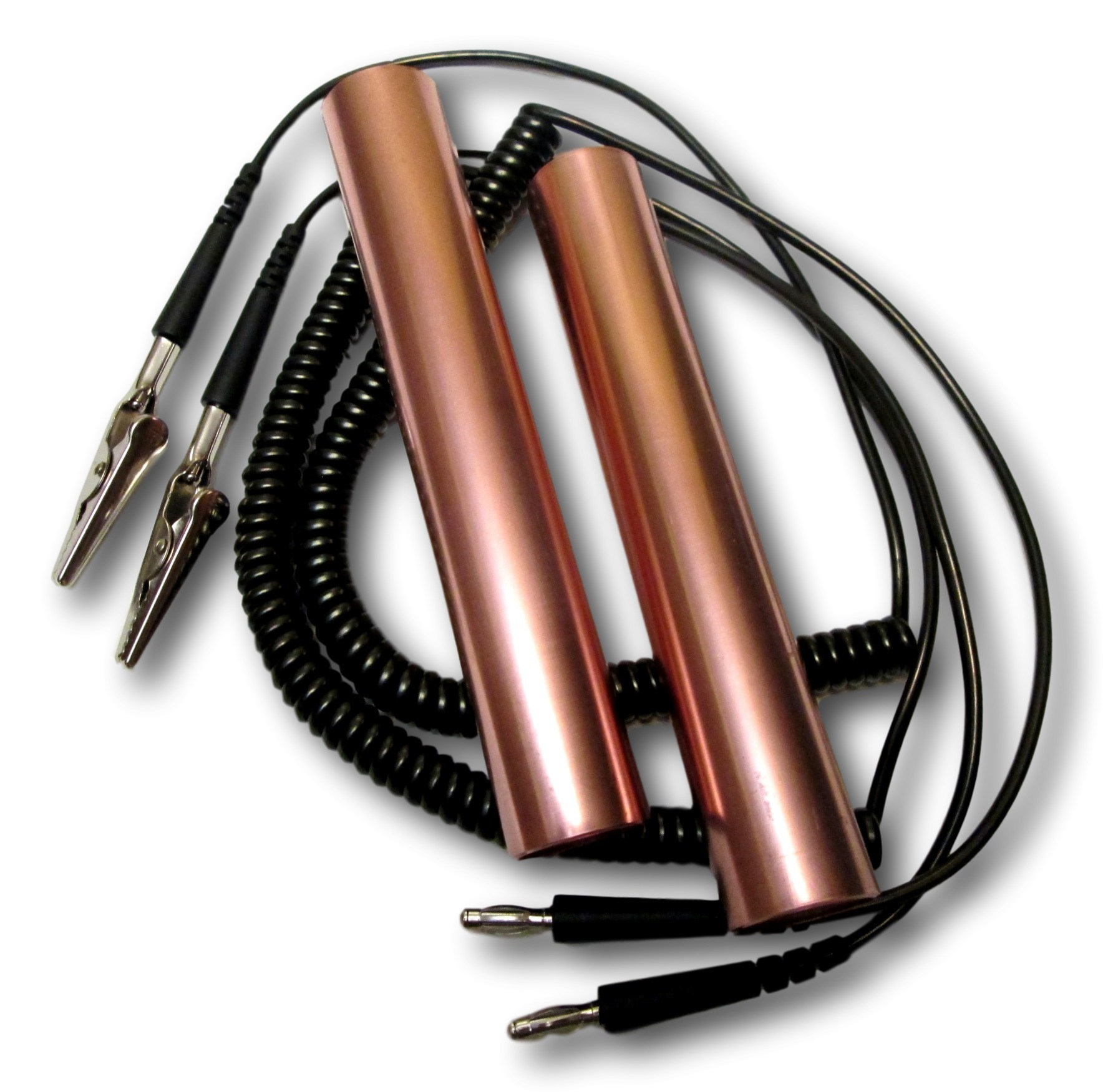 These NSF certified lead-free Copper Handholds have a length of 5 inches, long enough for even large hands and 3/4 inches wide for a comfortable grasp. They are polished to be smooth to the touch and deburred to ensure no sharp edges.
Included are two 6 foot coiled connecting cables with alligator clips on one end to easily attach to each copper tube. These are not common cables. They are custom designed for increased conductivity.
They work with both our Model A-6 and Model B-5 Square Wave Generators.